Breastfeeding from A-Zoom
April 13th, 2021 - April 13th, 2021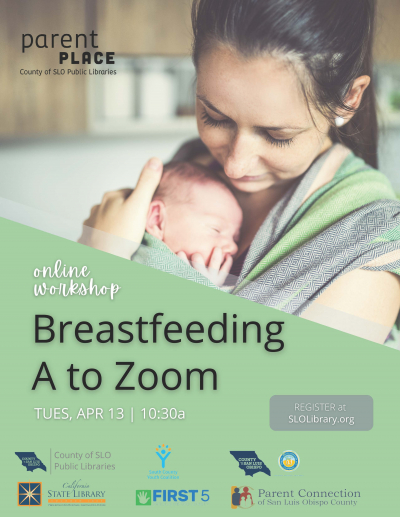 Tuesday, April 13th, from 10:30am-Noon with Dawn Wilt, Lactation Consultant and Nutritionist from the SLO County Health Agency. Tons of info and includes a copy of Suckle, Sleep Thrive or the Nursing Mother's Companion!
Learn more and register at http://slolibrary.evanced.info/signup/EventDetails...Breastfeeding from A-Zoom (Parent Place Workshop)
This is event Part of the Parent Place project sponsored by the California State Library, in partnership with Parent Connect, SLO County Health Department, South County Youth Coalition, and First 5 SLO.