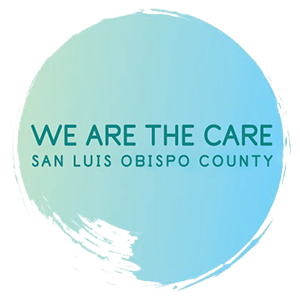 We Are the Care Initiative
Who We Are
Parents, early childhood educators, civic leaders, employers, small businesses, school board members, large corporations, K-12 teachers and administrators, and government officials partnered together to tackle the local child care crisis. Join us!
History
The We Are the Care Initiative was created as a result of the "Where's the Care? Town Hall" that was hosted in May 2019. The town hall was hosted by First 5 SLO County with support of local stakeholders. The event featured speakers from all over the state representing the private sector and government side of addressing child care needs. There was equal time dedicated to addressing/exploring the challenge and beginning to problem solve.
Please check out these videos created for the event:
From this Town Hall, three areas of focus were identified. These focus areas turned into 3 task forces: Public Awareness Task Force, Local Government Engagement Task Force, and the Cross-Sector Collaboration Task Force.
Contact Us
For more information, please call us at (805) 781-4058 or email kroudebush@first5slo.org