Insight Studio & SLO County Family-Friendly Workplaces Event
June 28th, 2022 - June 28th, 2022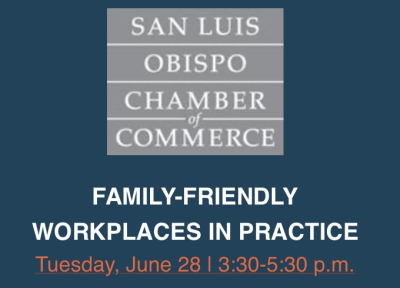 It's never been harder to find and retain qualified staff, but businesses with family-friendly policies have proven to have happier and more engaged long-term employees.
Insight Studio and SLO County Family-Friendly Workplaces are coming together to offer a special workshop that will put businesses on the path towards stellar workplace culture and help decrease employee turnover rates.
First 5 SLO County is excited to be a partner in this important and innovative venture to support working parents & families and help ensure the economic vitality of our local communities.