Lear, Swim and Grow in the H2O!
January 24th, 2023 - May 23rd, 2023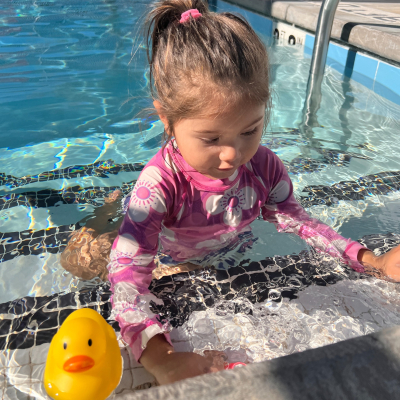 Learn, Swim, & Grow in the H2O is a splashing good time! at the SLO Swim Center, where families can enjoy Tuesday story time & swim time coming up Tuesday, January 24th, 2023, and the 4th Tuesday of each month through May. Story time will focus on water safety themed books! Reading time is 11:00 a.m. to 11:30 a.m. and swim time is 11:30 a.m. to 1:30 p.m. Each story time is followed by optional swim play that is free for all children who attend. Parents who plan to swim will need to pay $4.25 for entry. For questions or additional info, call the SLO Swim Center at (805) 781-7288!