Parent Cafes
September 24th, 2019 - November 30th, 2019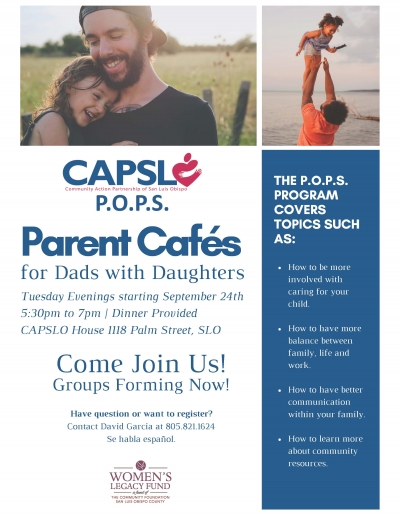 Community Action Partnership of San Luis Obispo is looking to enroll Dads and Daughters in their P.O.P.S Program for Fall 2019. Classes are held on Tuesday evenings from 5:30-7pm in SLO (CAPSLO House 1118 Palm Street) Dinner is provided.
*How to be more involved with caring for your child
*How to have more balance between family, life and work
*How to have better communication within your family
*How to learn more about community resources
Contact David Garcia at 805-821-1624 for more information.